Asset Finance is used to finance your business to obtain the equipment you need to expand or refurbish your workplace facilities as you grow. This involves paying a regular amount to use the asset over an agreed period. To buy all of your equipment outright is costly which means you need a lot of capital to do so, by leasing your equipment it takes the strain off your capital by paying a set monthly amount to suit your business needs.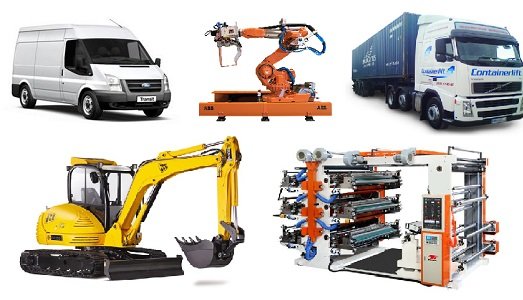 Most assets lose value over time, making it hard to get your money back when you sell them. By using asset finance means you don't own the asset so you can upgrade regularly making sure your business always has the latest and best equipment. You can use Asset Finance for any fixed asset. 'Fixed assets' doesn't just cover things that are nailed to the floor, but includes equipment, machinery, furniture, computers, technology, vehicles etc. It will usually fund anything that is tangible and won't be converted into cash (i.e. stock).
Here at Konnect Financial, we will work to provide a solution that secures the assets you need. So whatever equipment you require, and whatever sector your business operates in let Konnect Financial find the right Asset Finance package for your business.
Advantages of Asset Finance
Traditional Options not available - Asset Finance is still an option for you.
A clear repayment plan- total clarity on fees and charges
Stronger Cash Flow- Small, regular lease payments free up your cash flow.
Lack of Debt- An operating lease is classed as an expense rather than a debt so it does not affect your credit rating.
Tax Benefits- Asset Finance payments are classed as a business expense that can be written off against your taxable profits, meaning less tax for you to pay.
Give Konnect Financial a call at 0333 011 2208 or fill our contact us form or just send us an email at enquiries@konnectfinancial.co.uk to discuss this option for your business.